07.04.2021
Online seminar "Review of the transition of Ukrainian cities to sustainable energy", April 23, 2021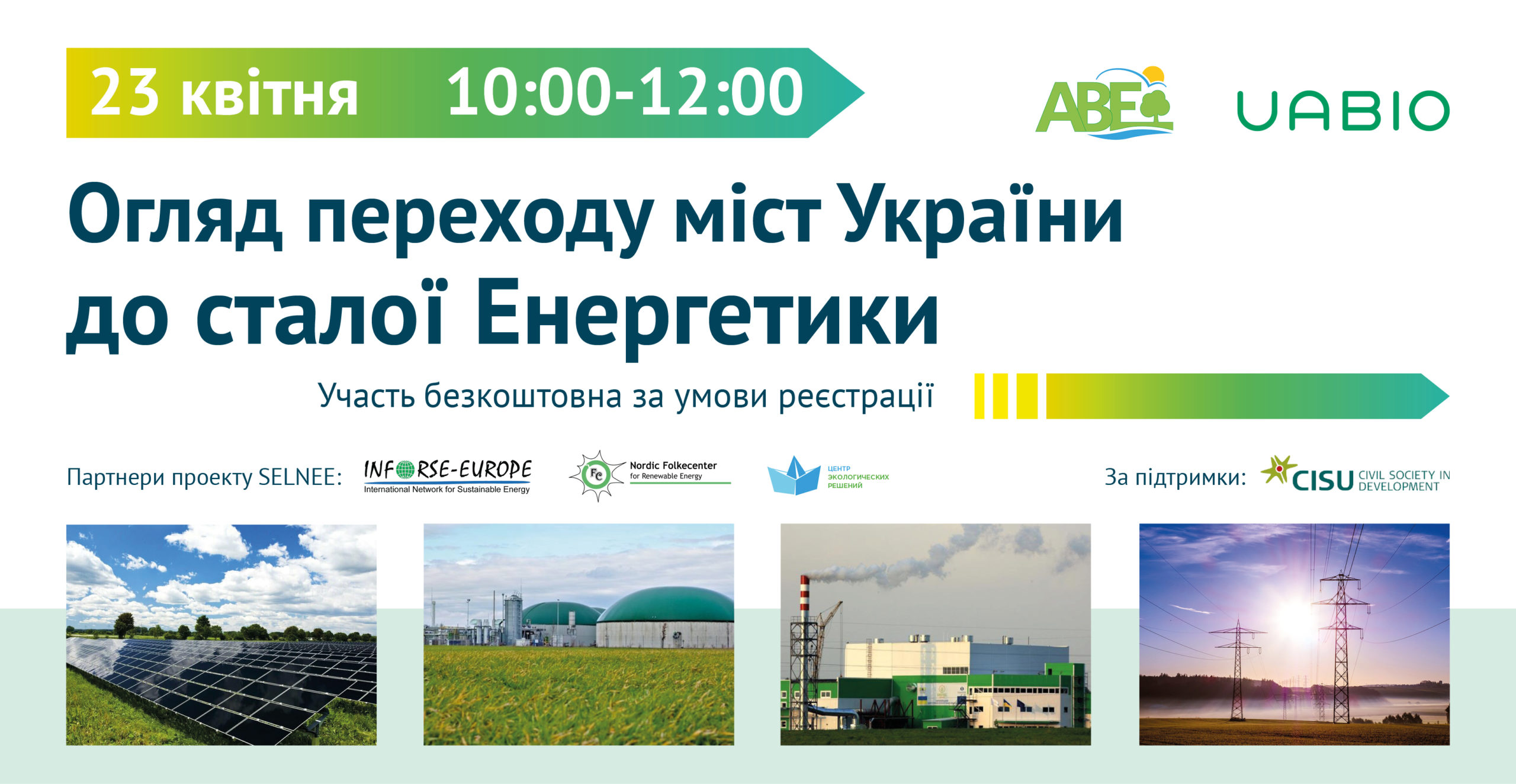 Date: 23 April, 2021
Time: 10:00 – 12:00 (EET)
Participation in the seminar is free. Registration at the link: https://forms.gle/EWMjR8BosZHTacpe6
The following are invited to participate in the seminar: representatives of local governments, local state administrations, representatives of territorial communities, companies involved in the implementation of renewable energy projects, civil society organizations, and other interested organizations and experts.
Since 2016, public discussions and the development of strategic documents on scenarios for an energy transition to 100% renewable energy by 2050 have begun in Ukraine. To follow this process as one of the elements of the transition, Ukrainian cities are planning sustainable energy development in accordance with the Action Plans for Sustainable Energy and Climate Development (SECAP).
This seminar is organized within the framework of the project "Civil Society for Sustainable Energy – Local to National in Eastern Europe (SELNEE)". The SELNEE project started in May 2020 and is a collaboration of non-governmental organizations within the INFORSE-Europe network in Denmark, Ukraine, and Belarus. The activities of the SELNEE project are aimed, in particular, at strengthening national action on sustainable energy in Ukraine through proposals and advocacy, as well as the exchange of information with civil society organizations.
One of the objectives of the SELNEE project is to facilitate the transition of settlements to renewable energy and improve the municipal action plans for sustainable energy development and climate (SECAP). Conducting an online seminar provides for the exchange of experience on the development and implementation of SECAP in the cities of Ukraine.
Program (in Ukrainian):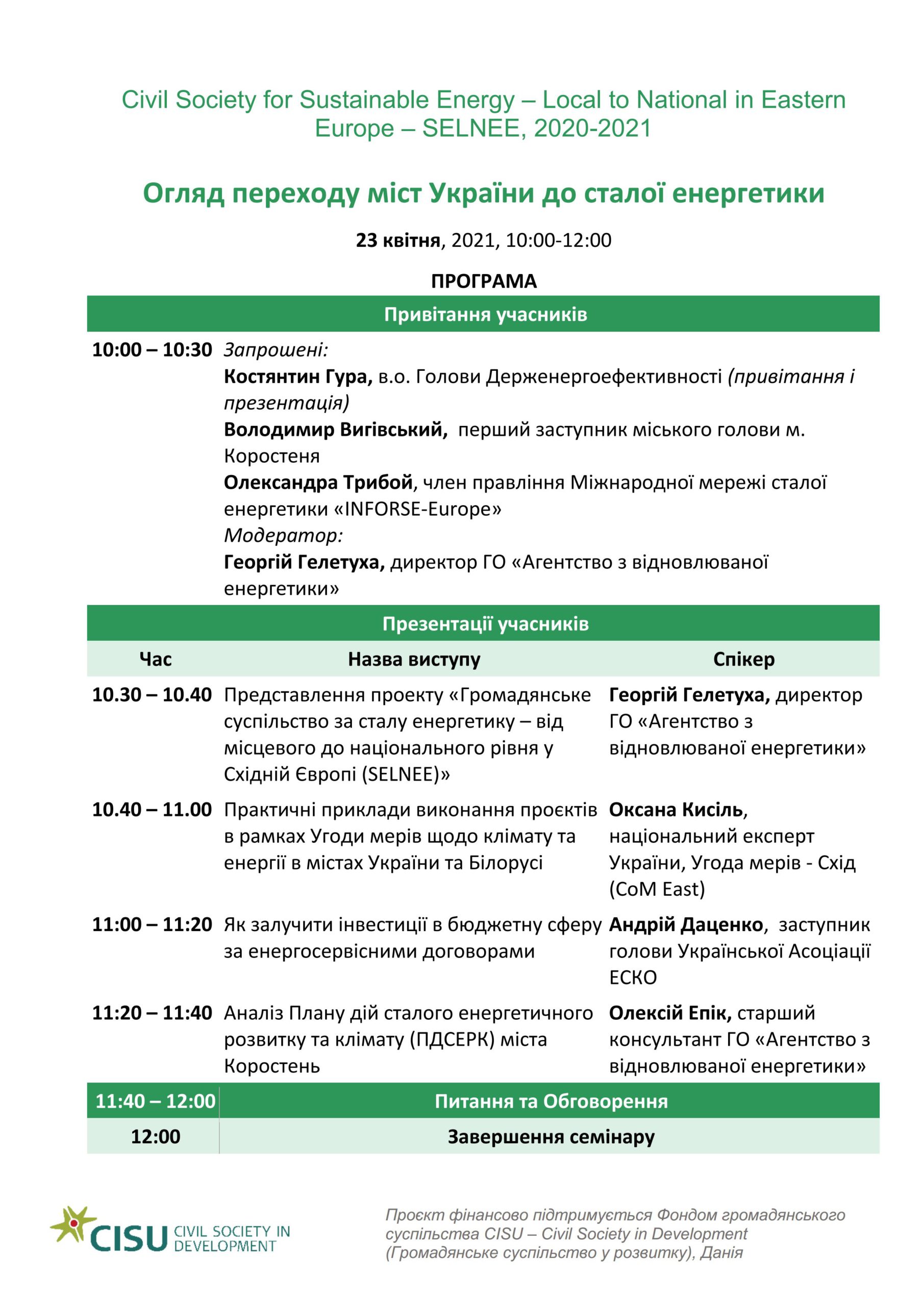 Partners of the SELNEE project:



Read more about the project "Civil Society for Sustainable Energy – Local to National in Eastern Europe (SELNEE)" here: https://rea.org.ua/projects/472/  and here: https://www.inforse.org/europe/SELNEE.htm

The project SELNEE is financially supported by the Civil Society in Development Foundation (CISU), Denmark